Liz is a specialist in Training, Problem Solving and Project Management. She established her first successful business at 19 years old, winning secretarial contracts across the North West and then went on to set up, with Don, the UK's first independent Mail Order Consultancy in the UK. Here she delivered problem O&M solutions to the largest mail order company in the UK and database cleansing exercises.
Liz is an experienced trainer who has delivered training packages in topics such as accounting and computing to SMIs under Manchester Chamber of Commerce and High Peak tech.
Liz has also been a Volunteer Fundraiser and Coordinator for Stockport's branch of the British Royal Legion and helped to raise £1m for the British Royal Legion Poppy Appeal over the last 20 years.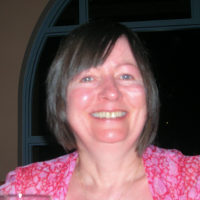 Favourite Quote(s)
"If you tell the truth, you don't have to remember anything." Mark Twain
"If you think you are too small to make a difference, try sleeping with a mosquito."Dalai Lama
Favourite Book(s)
Pride and Prejudice - Jane Austen
Pride and Prejudice by Jane Austen set in the imaginary country village of Longbourn in Hertfordshire follows the story of Elizabeth Bennet. She is the second of the five daughters of Mr. & Mrs. Bennet. Mrs. Bennet is worried about marrying her daughters into to wealthy family, especially the elder ones Jane, the beautiful, and Lizzy (Elizabeth), the smartest. On the contrary, Elizabeth wants to marry only for love. Thus, she had to deal with the issues of manners, upbringing, morality, education, and marriage in the society of the landed gentry of early 19th-century England.